Research Week
11TH ANNUAL RESEARCH WEEK
"A HISTORY OF MISSION DRIVEN SCHOLARSHIP"
In 2008, a new tradition of celebrating and showcasing academic accomplishments was established through Research Day. Over the years it has evolved into a week-long event filled with multidisciplinary presentations, demonstrations, and lectures. At the University of the Incarnate Word we take pride in our research and know that through our search for and communication of truth, we become stronger in educating "concerned and enlightened citizens within the global community."
As we enter into our 11th year and the San Antonio Tricentennial, join us as we celebrate "A History of Mission Driven Scholarship" the week of February 19-23, 2018 at the Student Engagement Center.
Accepting Abstracts: September 5 – November 12, 2017
Presentation categories include: poster presentations, podium presentations, performing arts, visual arts, interactive demos, Three Minute Thesis (3MT®), and the Faculty Service Learning Showcase.
---
SUBMISSION GUIDE
---
PRESENTATION CATEGORIES AND DESCRIPTIONS
SUBMIT A PROPOSAL
Proposals to present at the 11th Annual Research Week are being accepted from September 5, 2017- November 12, 2017. This year we will be using Submittable to collect abstracts. Only submissions received online will be reviewed.
How to submit your abstract using Submittable
Click the Submit button below. Then once on the page, click the Submit button next to the category you wish to submit to, or if you are already within a submission category, scroll down to the Create your account / Have an account? Sign in form. * The Research Week category includes: Poster, Podium, Performing Arts, Visual and Creative Arts, Proceedings Cover Art, and Interactive Demo.
If you already have a Submittable account, click the Have an account? Sign in tab to sign in to your account. If you don't remember your password, use the Forgot link on the login form. Or, go directly to the Forgot Password page.
If you don't have a Submittable account, create a free account by filling out the Create your account form.
Click the Create Account and Continue button to continue with the organization's submissions process. You can now use this account login when submitting to any organization that uses Submittable.
Once you have submitted to Research Week, Faculty Service Learning Showcase, or 3MT®
you can check the status of your submission by logging in to your Submittable account at https://manager.submittable.com.
Category Selection
11th Annual Research Week
Poster
Podium
Performing Arts
Visual and Creative Arts
Proceedings Cover Art
Interactive Demo
Faculty Service Learning Showcase (Faculty and Administrators Only)
3MT® - Three Minute Thesis- (Graduate Students Only)
Submit your Proposal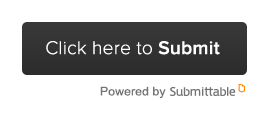 ---
RESEARCH WEEK INFORMATION
---
ATTEND AND/OR VOLUNTEER
You can register to attend or volunteer using Eventbrite.